Drip
An image generated from motion picture in high resolution, constantly sculpting the shape of the visual. Esential aspect of the process is catching the frame in the right moment. Once captured, the process is impossible to recreate the same way and tweak the generated shape. Pixel structure is very clean and detailed with full contrast between black and white. The name "Drip" is derived as tribute to graffitii art and dripping techniques, which have a close connection to vertical glitches in digital art and shapes generated with sine waves correlates with smooth calligraphic strokes.
Giclée matte art print
Black or white margin
Print Size: 110x110cm
Print on demand
︎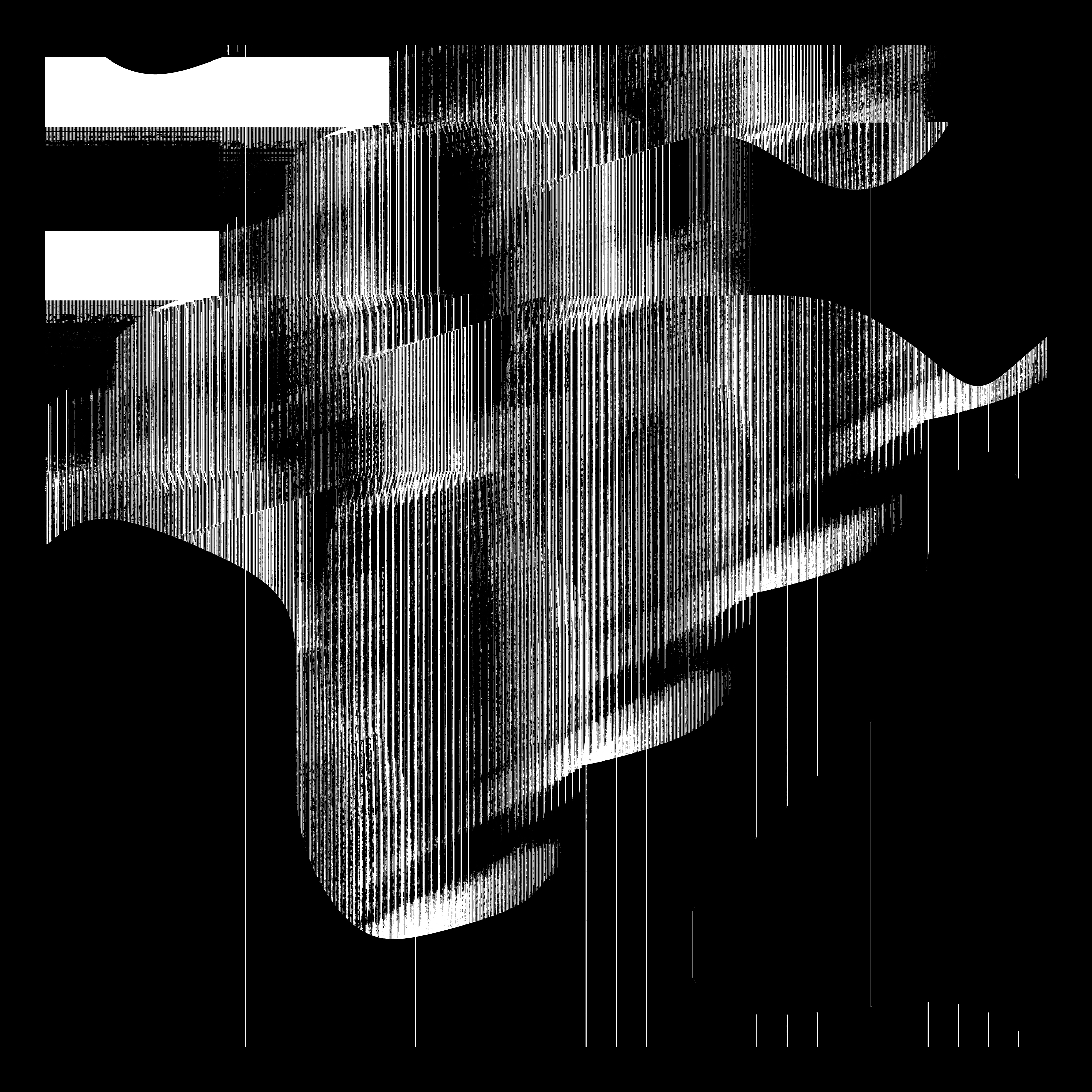 Creeps
A generative art print exploring the phenomenon called paredoilia - seeing faces in abstract textures. Pure digital structures shaped with layers of noises. Full black, white and red.
Giclée matte art print
Print sizes: 55x55cm
110x110cm
Print on demand
︎
Noisescapes
& textures
Noise shaping the noise into detailed structures, simplicity in color range, sharp contrasts. Noise as a natural force inside a digital system. Curating chaos into more understandable forms via projections of our own minds
Giclée matte art print
White or black margin
Print sizes: 55x55cm
110x110cm
Print on demand
︎